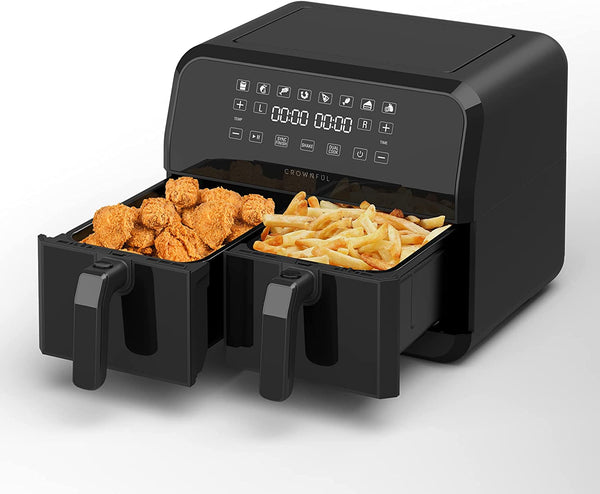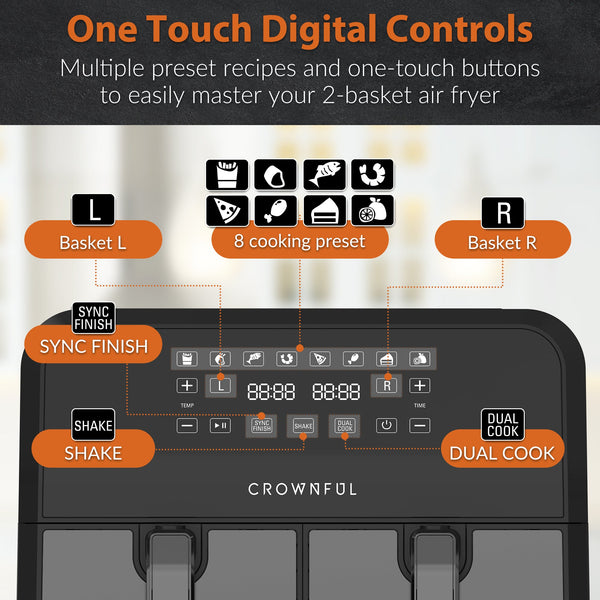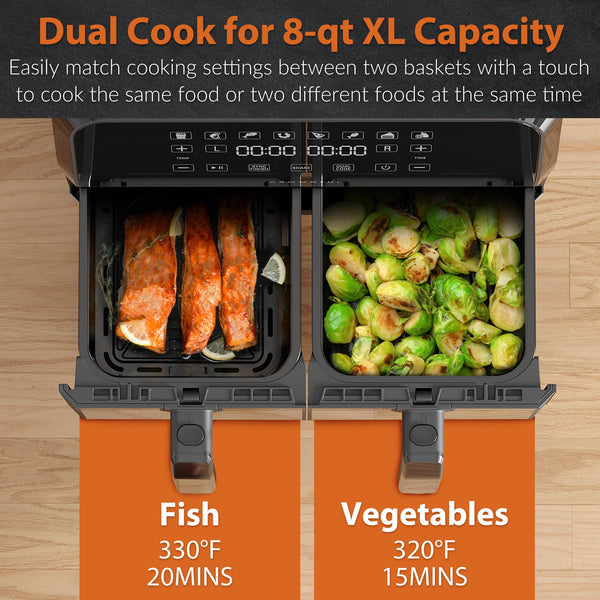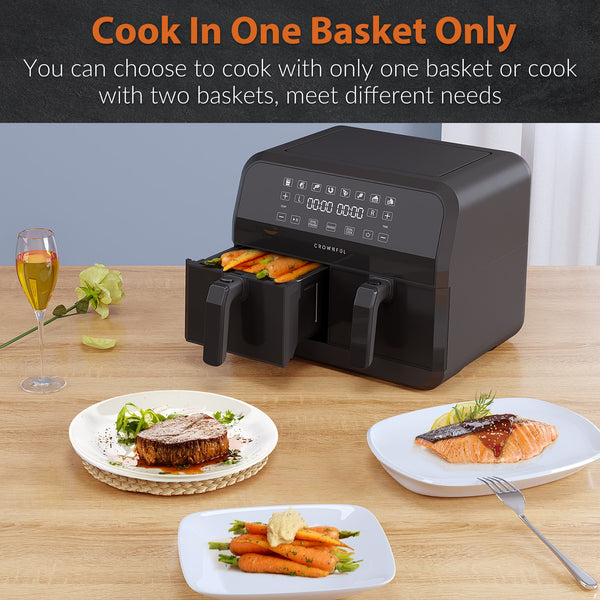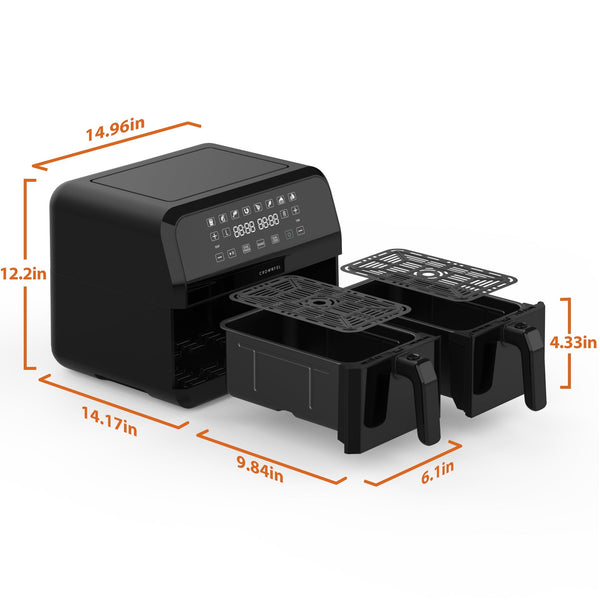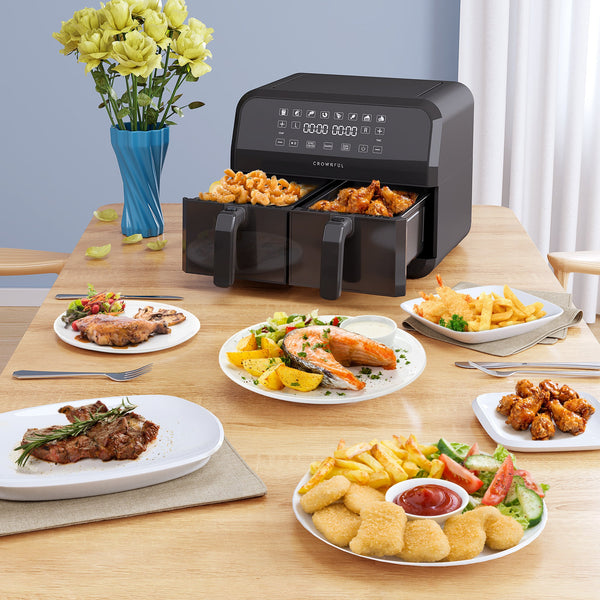 CROWNFUL 8 Quart Air Fryer, 8 in 1 Dual Basket Air Fryer with Independent Temperature Control(50+ Recipes), Dual Cook, Sync Finish and Shake Reminder Function, Dehydrate, 1700W, Black
Brand: CROWNFUL
Item Condition: Refurbished
2-BASKETS AIR FRYER: The Air fryer with 2 independent baskets and an independent temperature control system, so you can cook different food in 2 ways or cook the same food at the same time, which greatly saves you time and enhances your enjoyment while cooking.

8 IN 1 FUNCTIONALITY: The CROWNFUL Double Basket Air Fryer makes life easier with its 8-quart large capacity and 8 preset cooking menu. That includes: French fries, Steak, Fish, Shrimp, Pizza, Chicken legs, Cake and Dehydration. It also has an option to adjust the time and temperature according to your recipe requirement(180-400℉/80-200℃, Dehydration Function 90-180℉/35-70℃).

SYNC FINISH AND DUAL COOK: The independent temperature control system allows you to choose the SYNC Finish function, which unlocks 2 different cooking methods for 2 different foods and finish at the same time, and a DUAL COOK Function that easily copies settings across zones to cook the same food at the same time.

HEALTHY AND EASY CLEANING: This air fryers uses rapid air technology to cook your favorite meals, which using only little to no oil, it reduces oil or fat intake by up to 80% and the non-stick basket is very easy to clean, all accessories are dishwasher safe.
PACKAGE CONTENT:
1 x CROWNFUL 2 Baskets Air Fryer
1 x User Manual
1 x 50+ Recipe Book
SPECIFICATIONS:
Voltage: AC 120V, 60Hz
Rated Power: 1700W
NOTE:
This air fryer oven only works with 120V electricity, make sure to check your outlet's power voltage before using the product if you are NOT in the US.