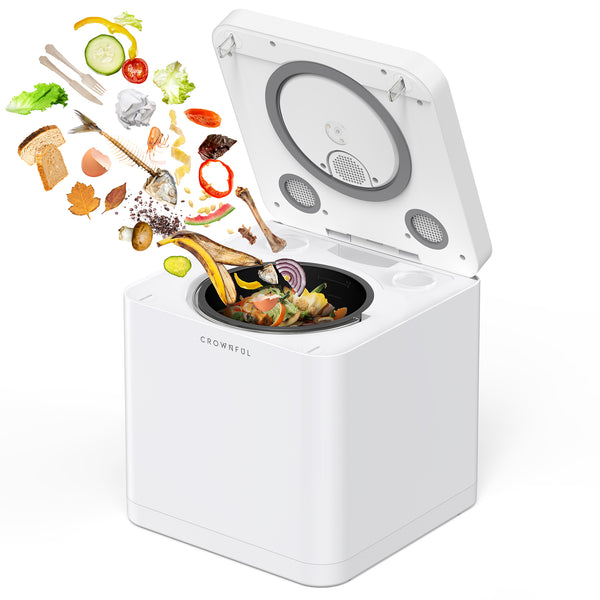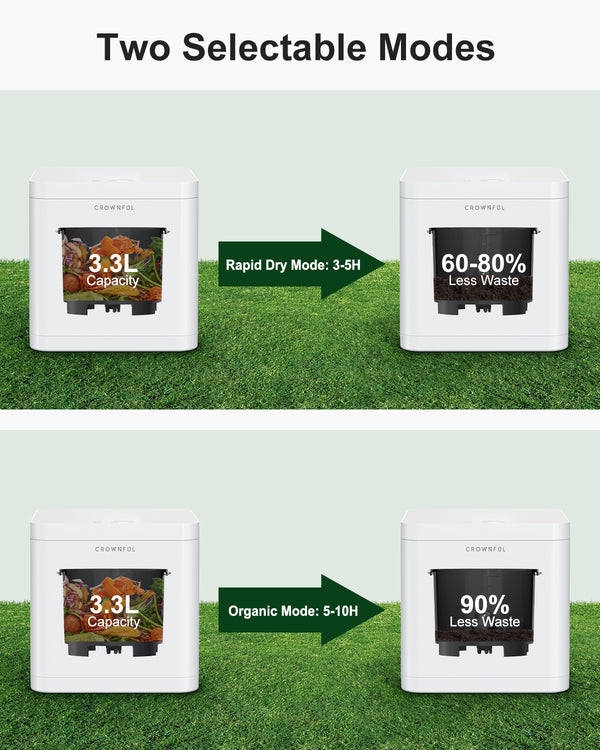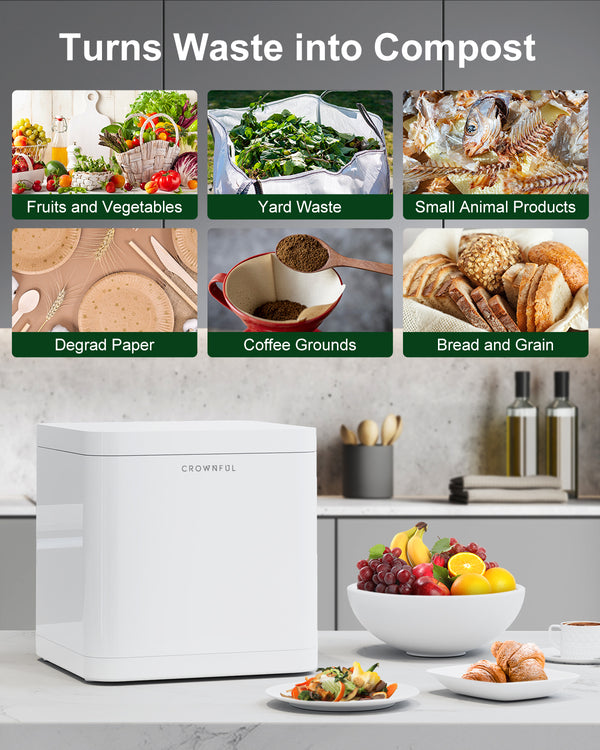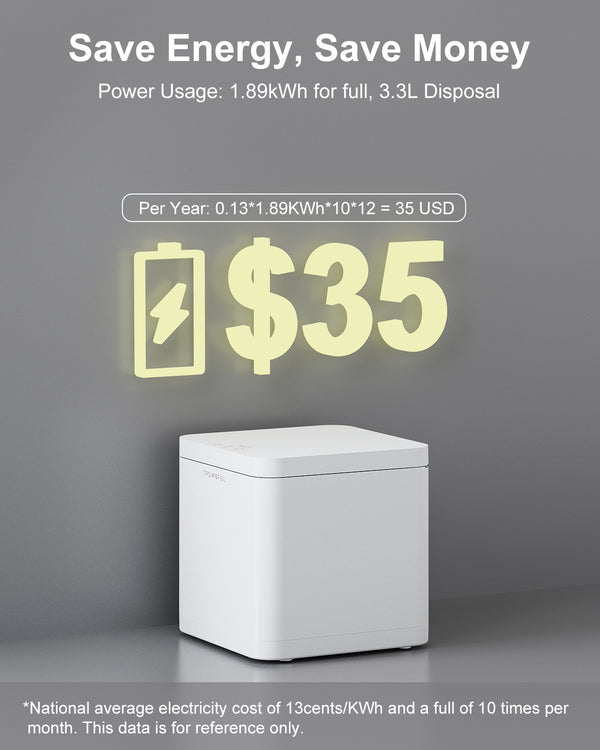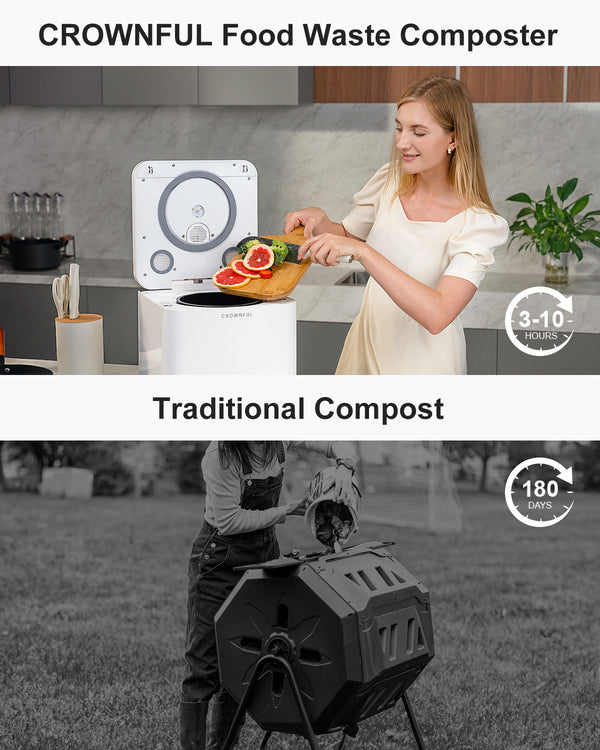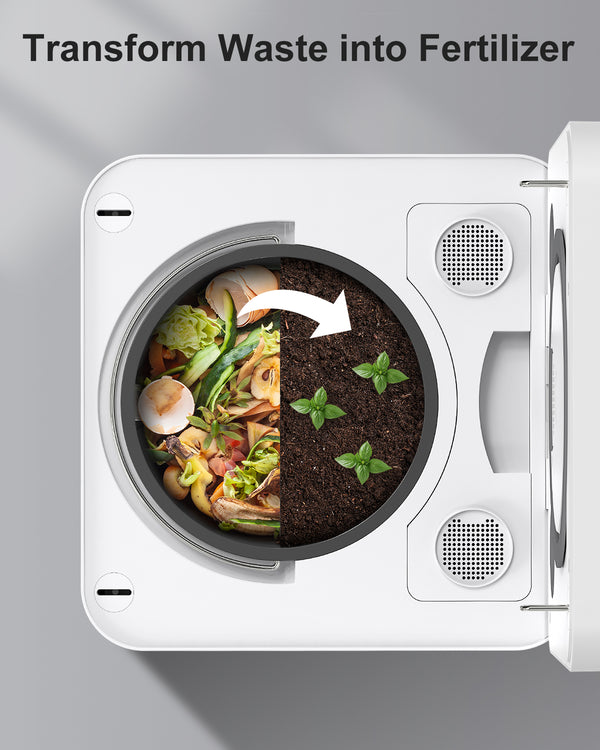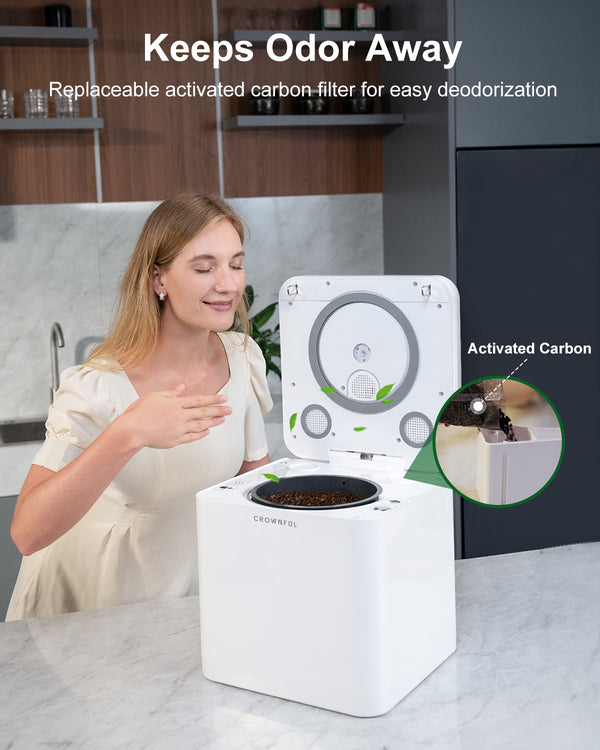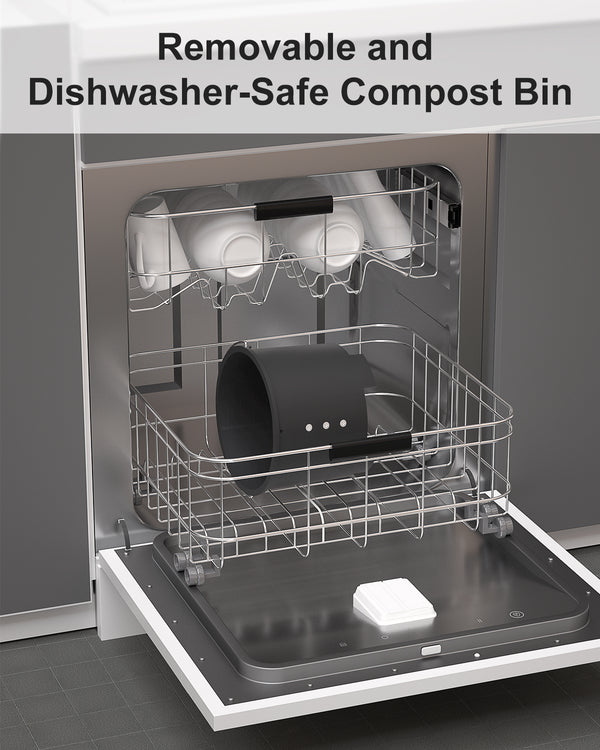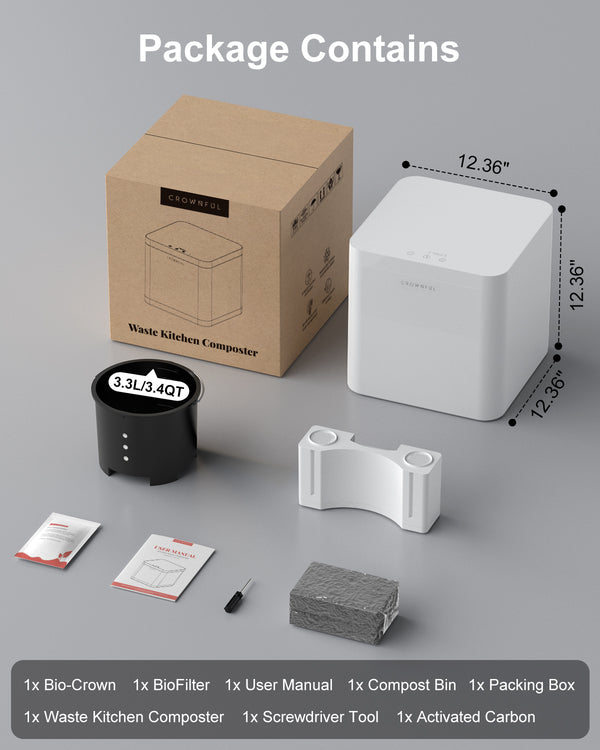 CROWNFUL Smart Kitchen Waste Composter with 3.3L Large Capacity, Turn Food Waste to Compost,  Compost Machine for Countertop, Counter, Starry Gray, White
Brand: CROWNFUL

Item Condition: New
Model Number:  HQD-314
[Quick Compost Automatically] This electric compost bin kitchen trash can automatically turns your food waste into nutrient-rich dirt, helping you save money on high waste disposal bills. By reducing the amount of kitchen waste each week, you can have a positive impact on the environment.
[Two Selectable Modes] The CROWNFUL electric compost machine offers two modes with different effects. It can reduce food waste by up to 90%, minimizing your carbon footprint and saving on disposal costs. Additionally, it revitalizes your garden, providing nutrient-rich compost.
[Unique Design and Large Capacity] The electric composter features a compact design that perfectly fits on your countertop, without taking up too much space. It has a large 3.3L bucket capacity. The appearance of the compost maker is simple and stylish, and it will surely surprise you when you receive it.
[Quiet & Odorless Unique Gifts for Environmental Friendly] This countertop composter operates silently with an activated charcoal filter that absorbs odors. It uses a steppingmotor, providing powerful operation while maintaining a quiet effect. The carbon filter and quieter cycles make the CROWNFUL home composter ideal for indoor use. Reduce your food waste year-round and give back to the environment.
[Easy to Use and Clean] The compost bin With one-touch operation, you can compost various types of waste simultaneously with a simple press. The compost bin is covered with a high-temperature resistant Teflon coating, allowing for easy cleaning in the dishwasher.
[Child Lock for Safety] The food composter for kitchen is equipped with a child safety lock, ensuring the safety of children and preventing any potential hazards.
PACKAGE CONTENTS:
1 x Smart Kitchen

Waste Composter

1 x Compost Bin

1 x BioFilter
1 x Bio-Crown

1 x Screwdriver Tool

1 x Activated Carbon

1 x User Manual
SPECIFICATIONS:
Voltage: AC 110V ,60Hz
NOTE: This product is intended for sale in the US. Please carefully review the product information to determine if this product is appropriate for you.

Q: How much power does it use?
A: The maximum power is 650W, and a single operation consumes about 1.89 kWh of electricity.
Q: How loud is it during operation?
A: It produces less than 45 decibels of noise.
Q: How long does it take to turn food waste into dried and ground materials?
A: Typically, it takes 4-6 hours, and more time may be required if there is a higher moisture content in the waste.
Q: How often should the activated carbon filter be replaced?
A: The filter has a durable lifespan of 3-6 months (but the actual replacement frequency may vary depending on usage frequency).
Q: Can the residual products be used as fertilizer?
A: Yes, the residual products can be used to make organic fertilizer or mixed with soil for planting purposes. Note that if fertilizer is to be made, the food waste must be treated to reduce its salt content before being used.