Our Products
Crownful is home to a broad spectrum of high quality and modern selections of products that enhance your everyday life and add the luxury look to your home. From portable Ice Maker Machine for Countertop, Beverage Refrigerator and Air Fryer and more, we design an impressive line of products that make family life easier, happier, and comfortable. Even with our consistent growth and brand recognition, we have never lost sight of our beginnings, purpose, and promise to our customers. Today, Crownful continues to maintain it's status as a household name with a reputation for excellence at product selection and service delivery.
Crownful Commercial Ice Maker Machine
Crownful Commercial Ice Maker Machine, Stainless Steel Ice Machine with 29 Lbs Ice Storage Capacity 100 Lbs in 24h, Free-Standing Ice Maker Machine Ideal for Home, Office, Restaurant, Bar, Coffee Shop
More info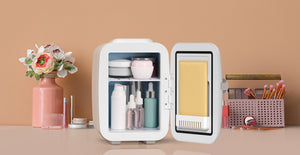 More efficient
The joy, delight, and love of a family are initiated in the kitchen, reflected in the dining room, and across the home. We understand that women are the architect and the torch bearers of domestic peace. As a boutique kitchen and home appliance retailer, we not only bring appliances that perform terrific jobs at home, we provide complete packages that match the style of your kitchen and entire living spaces.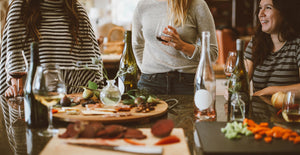 More charming
Whether for parties, gatherings, reunions, holidays or any other events, an ice maker machine is a must! It is faster, easier and more convenient to use than manually preparing ice cubes just to keep your drinks cold. You can enjoy partying with friends while serving them the best ice-cold drinks you could offer. Not only that, ice cubes can also be used for preserving foods and making delicious fruit shakes. That is why an ice maker is a must-have for every kitchen there is.

Got it just in time right before this covid-19 is causing so much chaos around. Everyone is afraid of going out and everything is closing up for next 3 weeks. With this ice maker, i dont have to worry about going out to buy it anymore. It makes a basket full of ice that's enough for 4 serving in about an hour and a half. Ice looks clean and no air bubbles. The only improvements i could think of if have a removable water bucket instead to make it easier to clean and fill water. Overall, it was a good investment.
WinWin

Like this Air Fryer. First one I've had, wish there were more recipes included. Using this in place of my big gas range oven, it's really easy to use. Really like the rotisserie function and the basket as well. It is on the larger side, however it functions so well you only really need it. Display is very easy to use as well.
tim blackwelder

Like how lightweight it is. I plan on using it next to the bed for cold water bottles. However, since it is travel size & comes with both AC & DC plugs, you can take it in the car or anywhere! The shelf on the door & in the fridge does come out if you need a little extra space. And you can use it to keep things cold or warm which is nice.
Mahka369


CUSTOMER SUPPORT
Should you encounter any issues or if you have any questions regarding your new product, feel free to contact our helpful Customer Support Team. Your satisfaction is our goal!

Email: support@crownful.com
Business Hours: EST AM 9:00 – PM 18:00
* Please have your order invoice or order number ready before contacting customer support.
Close (esc)
Popup
Use this popup to embed a mailing list sign up form. Alternatively use it as a simple call to action with a link to a product or a page.
GET
15%
OFF COUPON


Age verification
By clicking enter you are verifying that you are old enough to consume alcohol.