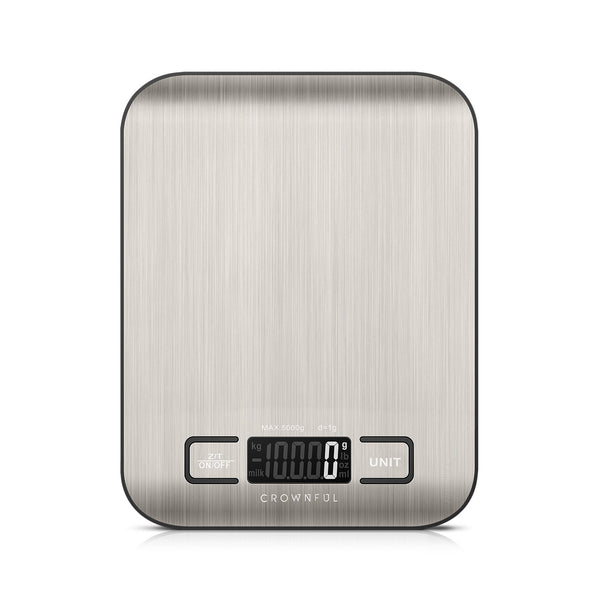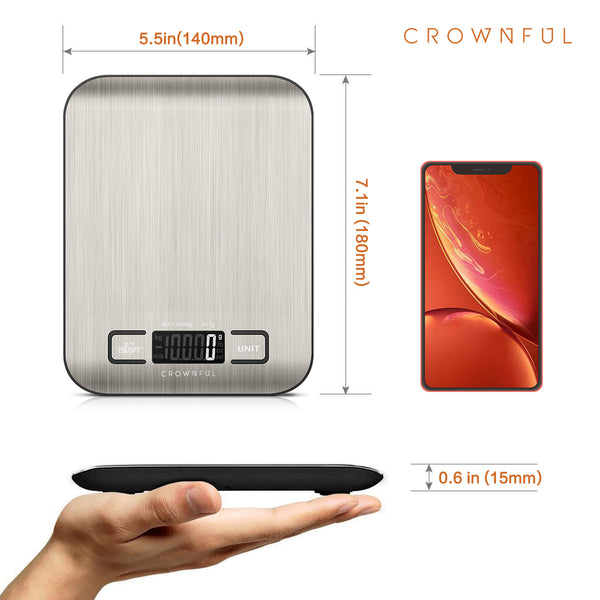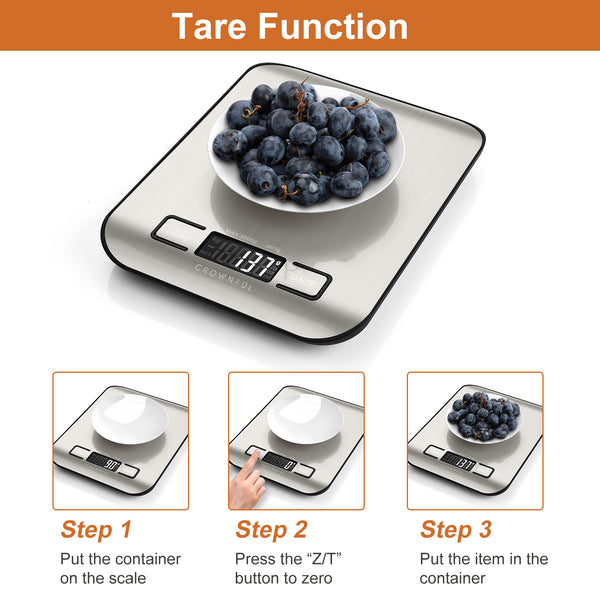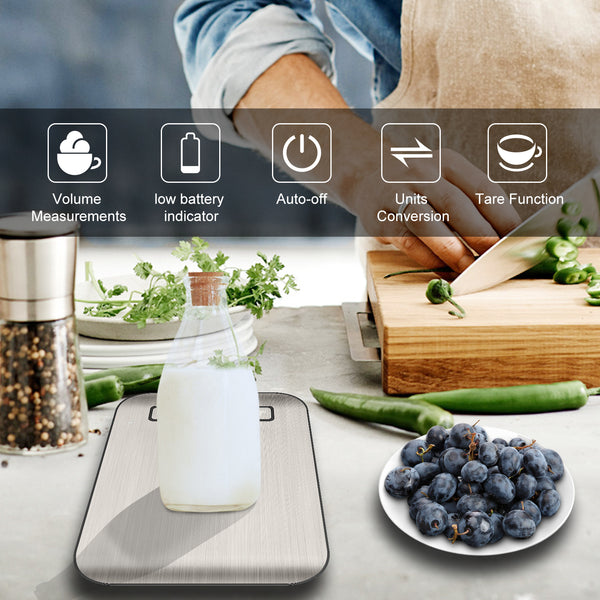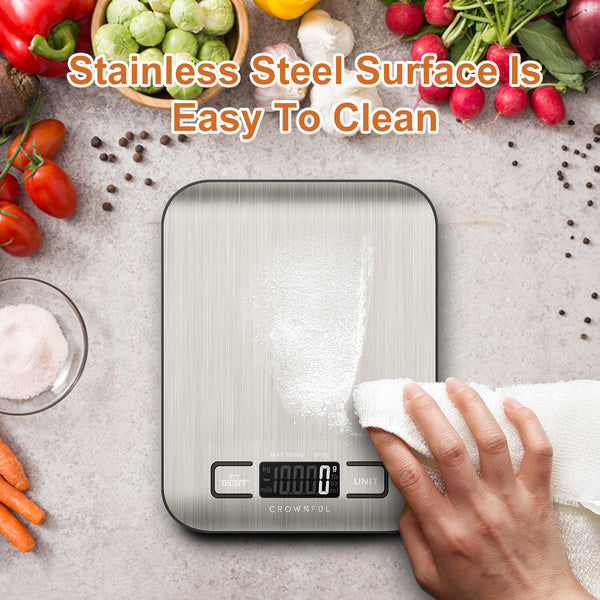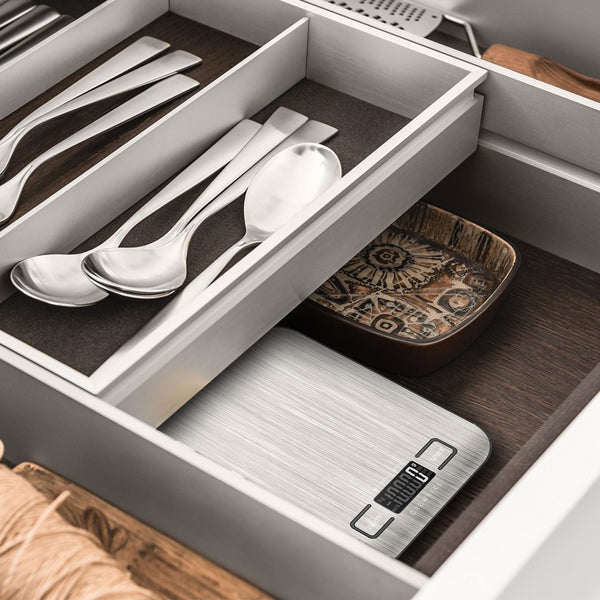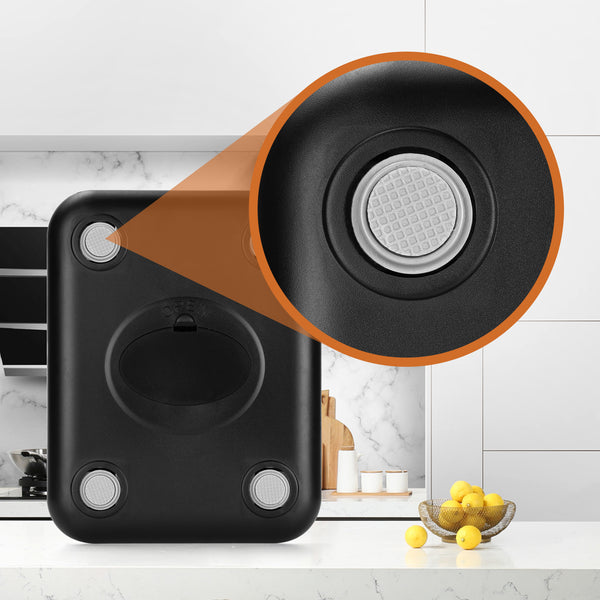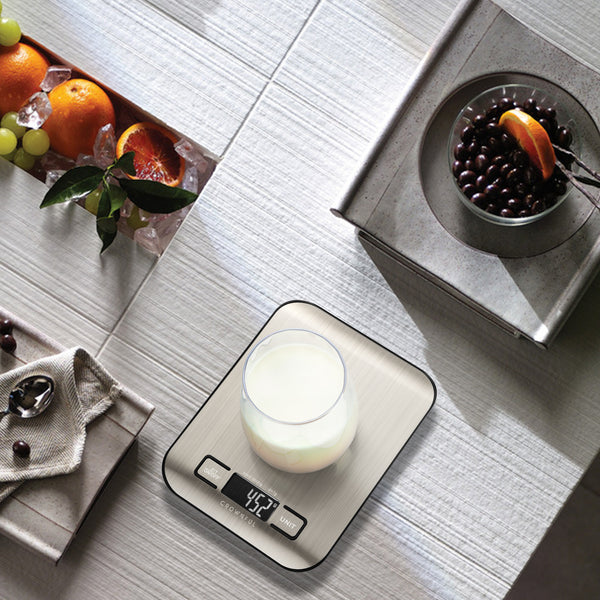 CROWNFUL Digital Food Scales, 11lb Kitchen Scale Weight Grams and Ounces for Cooking and Baking, 6 Units with Tare Function (Battey Included)
Brand: CROWNFUL
Item Condition: New
Model No.: CF-DKS01
UPC: 850014439224
6 WEIGHT UNITS: This kitchen scale features 6 weight units which can be easily and manually switched by pressing the UNIT button: g / kg / oz / lb/ ml / plus a separate mode for weighing liquid or milk volume.

PRECISE WEIGHT: Designed with high-precision sensors, it accurately weighs items for up to 5kg or 11lbs. This food scale is equipped with Tare Function which allows you to weigh smaller food items or liquids inside a bowl or tray. It delivers accurate results to meet your cooking needs.

COMPACT & SLEEK DESIGN: It's durable and easy to clean & maintain. The clear LCD display makes the measurements easy to read. Its compact size allows you to store it in any cabinet or drawer when not in use, leaving room for other kitchen essentials.

AUTOMATIC PROMPT ALERT: The Crownful digital food scale has a built-in feature that would alert you when the unit is overloaded or has a low battery. It also has an automatic shutdown feature. This is important to avoid damaging the unit.

WARRANTY & SUPPORT: Crownful offers 12 months warranty for any quality-related issues. Customer satisfaction is our TOP priority. This kitchen scale meets FCC/CE/RoHS certification.
Specifications
Weight Capacity: 176oz / 5000g / 11 lbs
Units: g / kg / oz / lb/ ml / plus a separate mode for weighing liquid or milk volume.
Measurement Increments: 0.04 oz / 1 g
Minimum Measurement: 3g-5g

Auto-Off: 2 Minutes
Power: 1 x 3V DC
Clear backlit display and 2 minutes auto-off function
Package Content:
1 x Crownful Digital Scale
1 x User Manual
1 x 3V battery
Q: How big is the surface?
A: Dimensions: 5.5in(140mm)x7.1in(180mm)x0.6in(15mm)
Q: What's "0-Ld" mean?
A: When this prompt symbol appears during weighting. It means the current load exceeds the maximum weight this product can handle.
Q: If the LCD shows "Lo", What should I do?
A: When the battery is low, the left display will prompt you and show"Lo" Please replace the battery immediately when you see this.
Great Product!
I use this food scale daily when cooking and measuring out my portions. The fact that it is digital is great! I love that I can switch the measurements from oz to lbs to anything else. It's also super sleek and easy to store. This has been one of my favorite Crownful products that I own.